Mindfulness
Life today is very different from what it was even fifty years ago. With constant access to our mobile devices and an infinite library at our fingertips, we are provided with information that could easily fill our minds 24 hours a day, each day of our lives.
Why is mindfulness catching so many people's attention? Because its simple, effective and applicable to everyone. Regardless of your age, race or status, mindfulness works.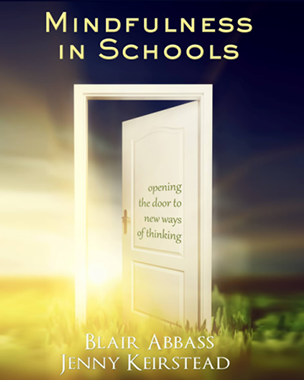 We are thrilled to finally have these time tested methods of stress reduction, life management and health promoting practices compiled in our Mindfulness in Schools Manual. 
This 220 page Mindfulness Manual contains a 6 week program, lesson plans, stories and meditations within the 4 pillars of: 
1. Mindfulness
2. Movement
3. Cognitive Therpay
4. Story telling
Mindfulness in Schools, launched in the Provincial First Nations School Board was written by Blair Abbass and Jenny Kierstead and includes contributions from Internationally renowned leaders in self-regulation and mindfulness, such as Leah Kupers author of Zones of Regulation, Kelly Mahler, recognized for her work in Introception as well as leading educators in Nova Scotia such as School Psychologist and Mindfulness Expert Kelly Humpries, specialist in Mindfulness for Autism and Autism Consultant Catherine Rahey, First Nation Leaders in Education and Mindfulness Janean Marshall and Beverley Jedore plus more.
This weekend training program ( offered online and in person) in self-regulation/mindfulness practices includes a 220-page manual of cross -curricular lesson plans for the classroom. The first weekend is done online in your own time with the completion weekend being November, 14th/15-2020
Next Training details;
Who can attend: applicable for both educators and aspiring mindfulness instructors.
Date Nov. 13th/14th -2021, with some online work- If you would like to bring a training to your area email; info@BreathingSpaceYogaStudio.ca 
 
Time-9am till 3:30pm
Location:Chocolate Lake Hotel, Halifax
Investment: Regular price $850.00 / Early Bird price $690.00 +HST 
For more information on the Mindfulness in Schools Manual and training opportunities contact us
For a sample of a lesson plan click here.